---
FEATURED CLIENT – MAGNOLIA GROVE
townhome development marketing package – web & print
---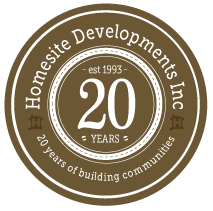 Becca's flexibility to work after regular business hours made it possible to complete this huge project and I couldn't be more grateful. During the day I am dealing with banks, architects, construction issues, so finding time to review and discuss the development of this project during the day was impossible with any other firm. 
Becca took my vision and added so much more than I could have ever imagined to all the different aspects of the marketing – from the website design and build, to the brochures, to the signage, to the very important site and floor plan packages for buyers. She kept each piece in keeping with the brand we were building beautifully, giving Magnolia Grove a real personality. I am so happy I didn't farm this out to a "cheap" overseas alternative, because her insight and excellent grasp of my target market has allowed me to really connect with my customers.
What I also found extremely valuable was Becca's ability to help direct the project. She was not afraid to speak her mind, give me her thoughts and her ideas and then, if I was still determined to go in a specific direction, help me get there.
Funnily enough, I had originally wanted Becca to just code what I had initially thought I wanted the site design and look to be, but after seeing her suggestions  and getting her input, I happily gave over the site design and coding to her. And she took it to a whole new level, and because of that I asked her to continue on with all the other design work.
I would absolutely recommend Becca and DIVA! design, and I plan on working with her again soon.
DESIGN – ONLINE & OFF
We'll discuss the goals of your design project, your vision and how that  all comes together.
Print & Web  – 2 different mediums that require 2 different skill sets.
THE CODE
Are you looking for a web presence that shines,  one that gets the right message to your customers & clients,   and is responsive?
I can help & we could be a perfect fit.
YOU + ME = AWESOME PROJECT
You want to work with the right people and so do I. When that happens, it's a great experience and, in the end, a better product.
Let's do that.
You have a project, your looking for a creative to help you get the ideas bubbling, it's time to hire someone to take your ideas to the next level.
Get your free consultation!
---
what's it like to collaborate with me?
Words from someone I worked for
---

I spent nearly a year working with Rebecca on iQCoPay which evolved into Inbox Health. During our time working on the project she displayed a tremendous grasp of design, Adobe CS, HTML, CSS, and Javascript. She consistently pushed the project to a higher level than we ever could have hoped it to without her working on the team. She expertly managed the project, added creative touches, and executed new features on deadlines.